Becoming Tebra
Join Kareo and PatientPop for the next stage in their evolution as Tebra, a software platform for the modern healthcare practice.
See what's next
TEBRA MISSION
To unlock better healthcare — by helping independent practices bring modernized care to patients everywhere.
It started here…
In 2021, leaders at Kareo and PatientPop realized their common mission to support independent medical practices would be better served together. They agreed to merge and become Tebra.
The way forward
As we chart a course for Tebra, we have been taking the time to research and listen to healthcare professionals like you. That way, we can better support your business and patients everywhere.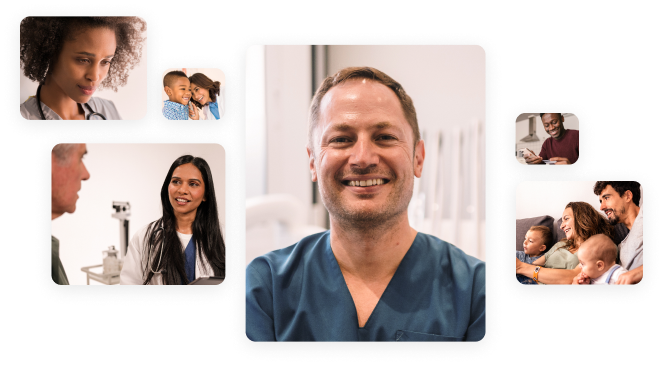 A focus on
well-being
We believe your success should go beyond just finances. It's also about mental, physical, and emotional health for patients, providers and the businesses that support them. Tebra is here to help you get to exactly that and foster what we call "practice well-being."
TEBRA UPDATES
What's coming next
Becoming Tebra will take time, but each upcoming phase is designed to provide Kareo and PatientPop users improved features, support, and — ultimately — a fresh, unified brand experience across both platforms.
Kicking things off
Watch this space in the coming weeks for updates on our journey. We can't wait to share the new Tebra experience with you!
Learn more about Tebra