Grow your web presence, attract more patients, and optimize for a digital world
All-in-one solution
Practice growth with Tebra's complete operating system
Practice Growth
Patient Experience
Care Delivery
Billing & Payments
Data & Insights
Practice Growth products
Practice websites
Convert more site visitors into patients with a healthcare-optimized website customized to your specialty, including mobile-responsive design, service-focused pages, HTTPS security, and expert SEO.
Search engine marketing
We make it easier for patients to find your practice by optimizing your online profiles across search engines, maps, and high-visibility healthcare and local directories.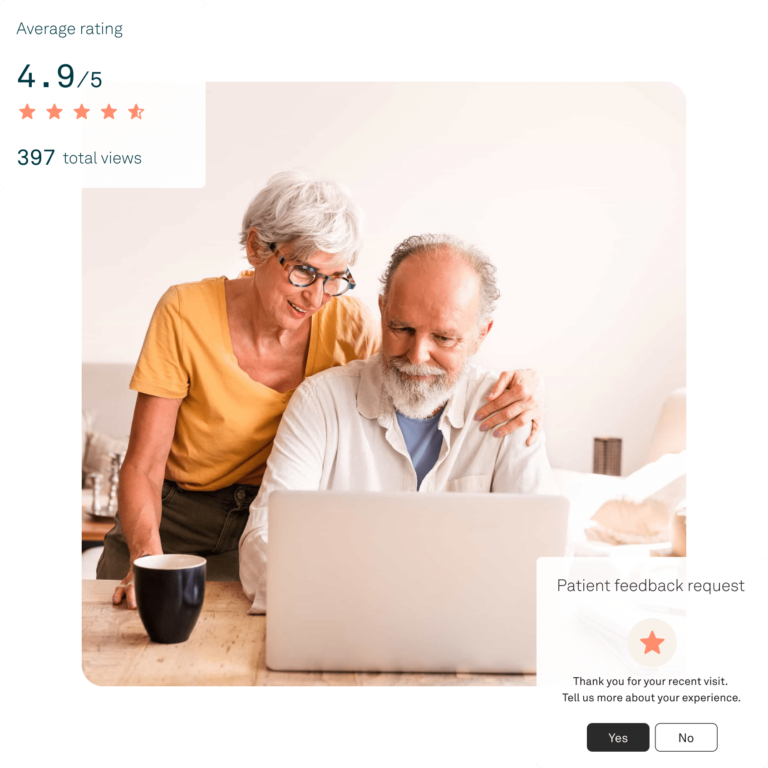 Reputation management
Attract new patients and drive new business online with full-scale reputation management, automated patient surveys that drive more positive reviews, and a simple dashboard that makes it easy to monitor your reputation and respond to feedback.
Advertising &
social media
Grow your new patient volume and online audience with a steady stream of digital ads and social content that engage patients beyond appointments. Improve your profiles, share original content, and promote your practice with our advertising and social media experts.
The entire digital practice experience, in one place
Expand your overall web presence
Optimize your practice and provider profiles
across dozens of sites, including search engines, healthcare sites, and local business directories.
Reach patients through social media
Elevate your social media management to extend your brand's reach and engagement with patients beyond their visit.
Better ads, better exposure
Gain immediate exposure with search advertising ads to your target audience and generate more visits to your website.
Gain more organic traffic
In-depth premium keyword optimization for your specialty and market to help you drive organic search results that lead to higher patient acquisition.
Outbound marketing engagement
Effortlessly reach patients through on-demand email marketing campaigns that increase engagement with your practice year-round.
Stronger visual and SEO appeal
We design your website to drive higher search result rankings and appeal to patients looking for a modern, accessible practice.
Fortify your practice reputation
Quickly access, manage, and monitor patient reviews for faster response times that help address your practice perception and patient trust.
Practice Growth getting results