Billing & Payment solutions
Practice management
Tebra makes it easy to successfully manage your medical billing and get paid faster.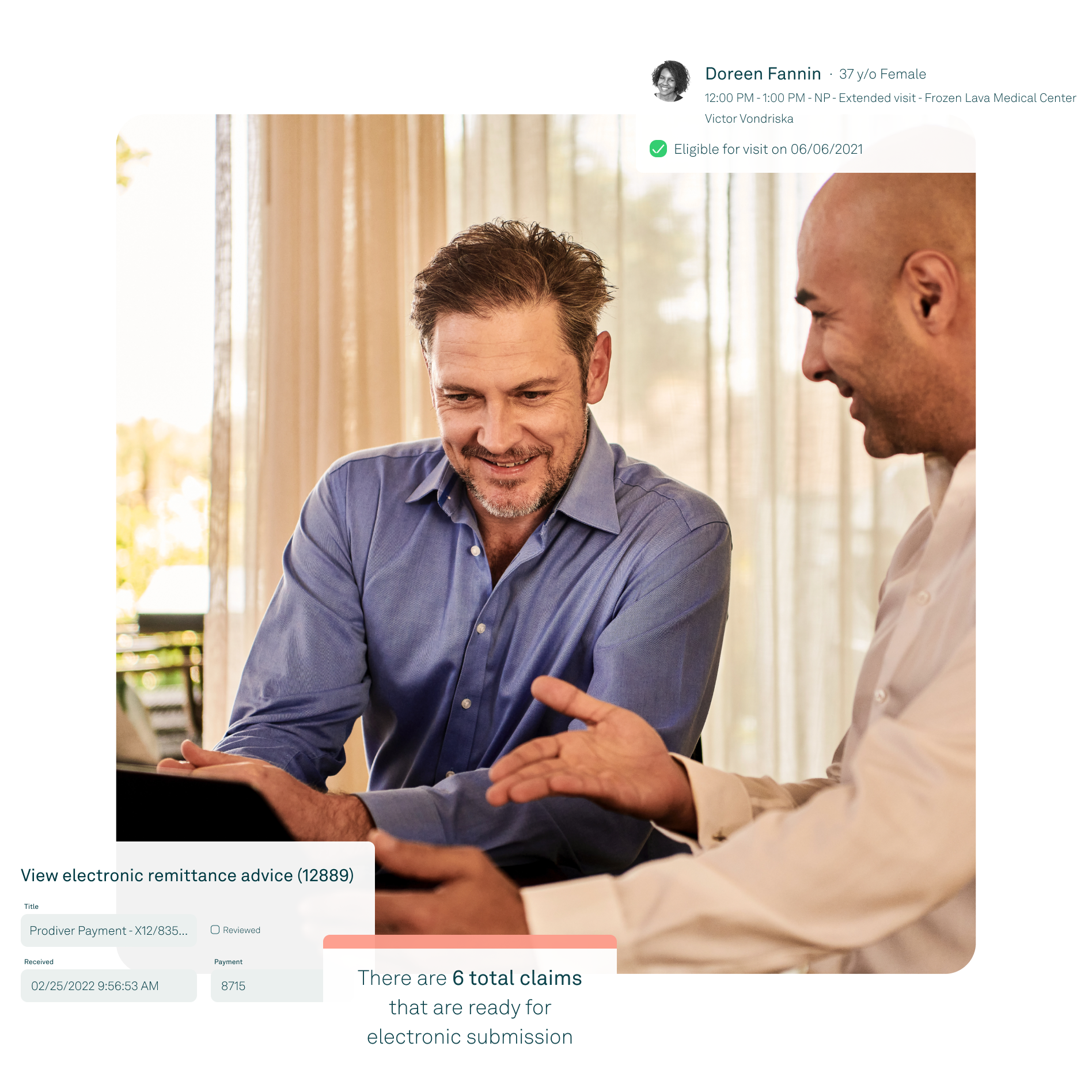 An integrated practice management solution that helps you maximize reimbursements
KPI and workflow dashboard
Save time and stay on track with our intuitive practice management dashboard. Easily review essential task lists, KPIs, and workflows.
Charge capture and encounter review
View, enter, and improve claim accuracy to gain first-pass approvals.
Rejection and denial management
Address the root cause of your denials to reduce the number you encounter on a daily basis.
Claim submissions
Accurate electronic claim submissions can help you avoid costly delays and disruptions in cash flow.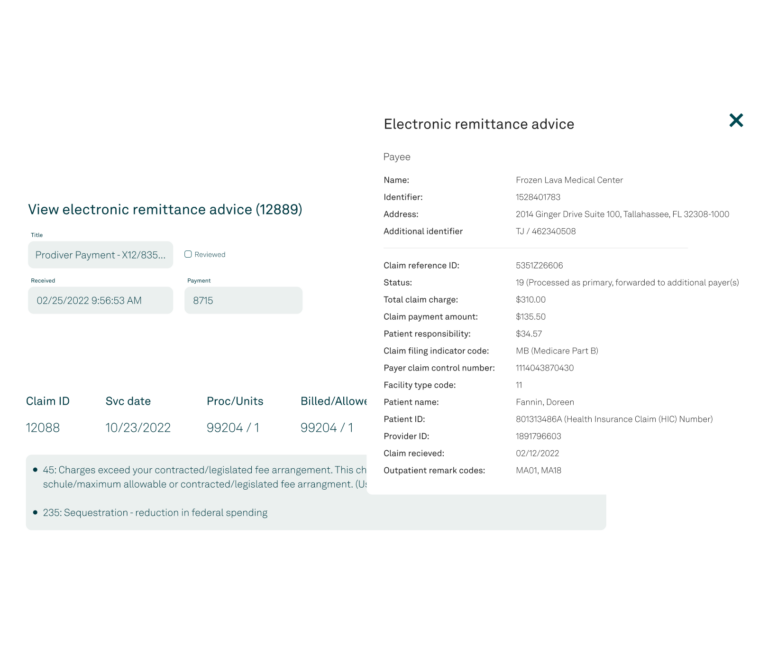 Electronic remittance advice (ERA)
Receive medical insurance payment explanations electronically to save time and drive speed to revenue.
Robotic process automation (RPA)
Dramatically increase productivity and profitability with intelligent automation.
Tebra has given me a way to look at all my clients at an enterprise level and to provide our independent practices the stability and accountability they need to succeed."

Josh Santillan, Chief Operations Officer

Medical Billing Unlimited

Kareo and PatientPop are now Tebra

Tebra allows us to improve our clients' processes. If we make our clients more efficient, then we're more efficient and we can help them grow, and that's the path to success for Medical Claims Billing."

Josh Santillan, Chief Operations Officer

Medical Billing Unlimited

Kareo and PatientPop are now Tebra

They are so responsive and have great follow-through. Using Tebra, we've gotten to a a place where we have very few errors, our claims are clean, and we get paid quickly."

Theresa Jenkins

Appalachia Medical Clinic

Kareo and PatientPop are now Tebra