Patient Experience solutions
Patient portal
Give patients the experience they deserve with streamlined access to records, messaging, results, and more.
Empower patients to engage with their healthcare and your practice
Securely send and receive health records and documents
Share, review, and obtain signatures for health records and documents such as eLab results, medications, treatment plans, patient education materials, and assessments on a secure platform.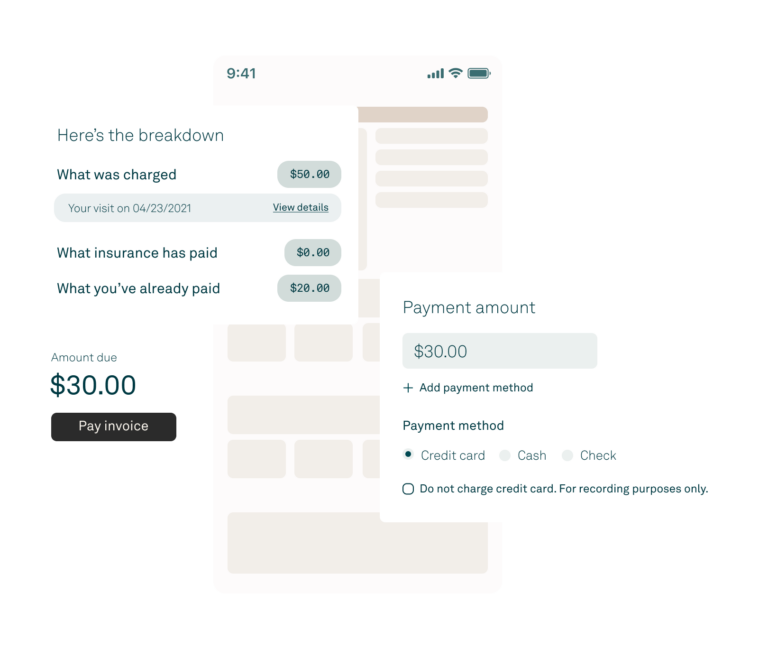 Streamline billing with digital payments
Allow patients to view their bills, make online payments, and review their previous portal payments.
Exchange direct messages
Send secure, direct messages between providers and patients.
The Tebra experience has been exceptional. They offer a concierge type service and provide appropriate solutions for my unique business model."

Marcie Zajac, APRN

Marcie Zajac APRN

Kareo and PatientPop are now Tebra

Tebra has modernized our practice and made communication with our patients more efficient!"

Dana Leary-Jokerst, Physician and Owner

Pediatric Associates of Kentwood, P.C.

Kareo and PatientPop are now Tebra