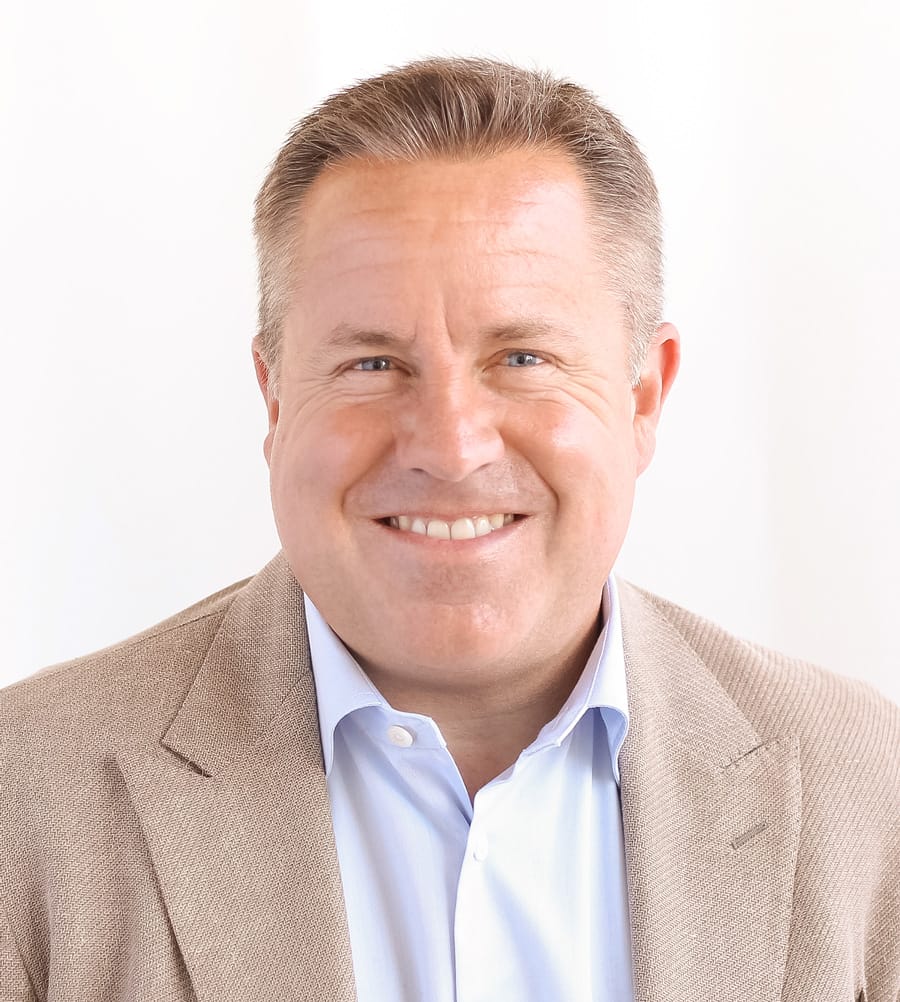 Dan Rodrigues
Chief Executive Officer
Dan Rodrigues is Chief Executive Officer and Co-founder of Tebra, a leading cloud-based healthcare technology platform formed in 2021 with the merger of Kareo and PatientPop.
Dan founded Kareo in 2004 with the vision of making medical billing easy for doctors and their staff. Today, Tebra helps over 100,000 healthcare providers run more efficient and profitable practices, while delivering outstanding patient care. Headquartered in Irvine and Los Angeles, California, Tebra has over 1,000 employees who are passionate about improving healthcare.
Prior to launching Kareo, Dan started creating technology for the healthcare industry in 2001 as a Co-founder and Managing Partner of Skematix, a software consulting firm based in Southern California. In the late 1990s, Dan was Co-founder and CEO of Scour, a very popular search engine for finding music and video files online used by more than 10 million consumers. Dan began his career as a software developer for RealNetworks and Visio.
Dan has been recognized in the The Healthcare Technology Report's list of Top 50 CEOs in Healthcare IT, E&Y as an Entrepreneur of the Year Finalist, Goldman Sachs as one of the 100 Most Intriguing Entrepreneurs, and the Software Report as a Top 50 SaaS CEO in the United States.
Dan holds a B.S. in computer science from University of California, Los Angeles. Born and raised in Orange County, Dan lives in Newport Beach with his wife and five young children. 
Kyle Ryan
Chief Technology Officer
As Chief Technology Officer at Tebra, a leading cloud-based healthcare technology platform, Kyle Ryan is responsible for all areas of technology with a focus on the vision and strategy for Tebra's suite of products and services. 
Kareo and PatientPop merged in late 2021 to form Tebra. Kyle had been with Kareo for more than four years as Chief Technology Officer and enthusiastically accepted the opportunity to oversee the integrated technology team at Tebra. 
Kyle believes that great products are created through a keen customer focus, groundbreaking ideas, precise engineering, and efficient execution. Whether leading a global organization or a small pocket of talented technologists, Kyle strives to engage and empower the people around him and believes that inspiration and a healthy dose of constructive dissatisfaction are keys to successful products and technology innovation.
Prior to joining Kareo, Kyle was Vice President of Product Development for Intuit's Consumer Tax Group and oversaw the product and technology development of TurboTax, a multi-billion-dollar DIY tax preparation software solution. There he oversaw a global organization driving advancements in technology and customer experience innovation.
Prior to Intuit, Kyle was Vice President of Technology for Sony Online Entertainment, a division of Sony Computer Entertainment's console and PC gaming development. During his 14 years with Sony, Kyle led the development of and brought to market many products. He also defined and directed the creation of a reusable game engine to streamline the product development lifecycle, enabling faster time to market and dramatic development cost reductions. Kyle also spent some time as a private equity consultant with PwC, working closely with PE Firms to make intelligent technology investments.
Kyle graduated from the University of California, San Diego, with a B.S. in computer engineering. As a Southern California native, Kyle enjoys outdoor activities and spending time with family.
Faiza Hughell
Chief Revenue Officer
Faiza Hughell is Chief Revenue Officer at Tebra, a leading cloud-based healthcare technology platform. In 2021, Kareo and PatientPop merged to form Tebra. Faiza joined Tebra in 2022 to lead the sales, account management, and channel organizations driving customer and revenue growth across all customer segments.
Faiza brings over two decades of leadership experience empowering customers and teams. Most recently she served as Chief Customer Officer at RingCentral. Prior to that, she was SVP of SMB where her strategic oversight of sales and execution was a critical driver of the organization's SMB business growth from $23 million to over $1 billion in annual recurring revenue. She also helped RingCentral complete a successful IPO in 2013, and scaled and optimized its sales team. Prior to that, Faiza spent almost 10 years at Cisco WebEx, where she built the small business and sales development teams globally.
Faiza has received notable awards, and among them was named to the 2021 Software Report Top 50 Women in SaaS and the 2021 Modern Sales Collective Top 100 Global Sales Leaders. She regularly supports various charities that provide resources to battered women by offering job training and interview skills training, using her business prowess to help others along their journey to success.
Faiza currently resides in San Ramon, CA, with her family. In her free time, she enjoys traveling and being outdoors.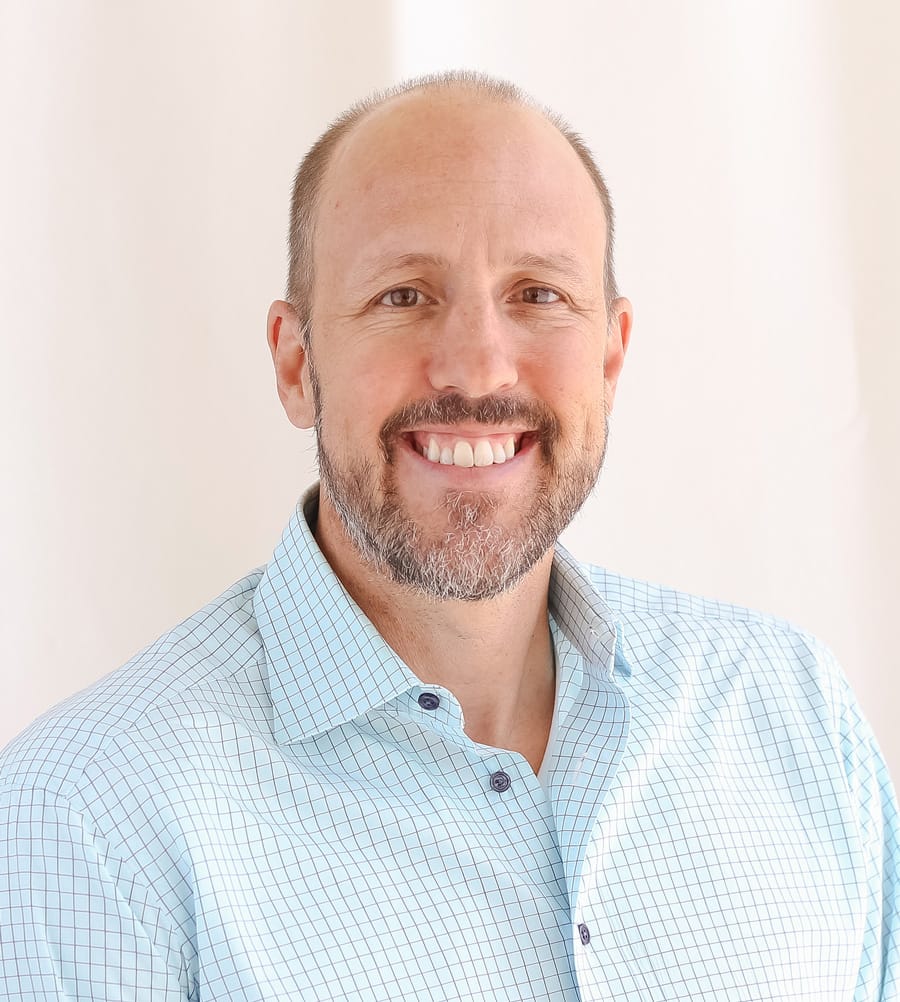 Kevin Marasco
Chief Marketing Officer
Kevin Marasco is Chief Marketing Officer for Tebra, a leading cloud-based healthcare technology platform. Kevin joined Tebra in July 2022 and leads all aspects of the organization's marketing programs.
Kevin brings over two decades of high-growth marketing leadership experience. Most recently he served as Chief Marketing Officer at Zenefits, where he led a major go-to-market transformation that included a company rebranding and repositioning, a shift to organic marketing channels, and launch of a product-led growth motion. 
Previously, Kevin served as Chief Marketing Officer at HireVue, where he helped the company define a new category and grow from 10% to more than 40% market share, while increasing revenue by over 4,000%. Prior to that, he held senior marketing positions at Taleo (acquired by Oracle) and Vurv Technology.
Kevin holds a business degree from the University of North Florida. He currently resides in Florida with his wife and two children. He is an avid runner and has participated in numerous ultramarathons throughout the United States.
Jon Pexton
Chief Financial Officer
Jon Pexton is Chief Financial Officer at Tebra, a leading practice automation platform formed in 2021 from the merger of Kareo and PatientPop. Jon uses his extensive experience as a proven leader to help build and grow the business. He is responsible for Tebra's financial operations including corporate finance, accounting, tax, treasury and investor relations.
Jon joined Tebra in June 2023. He has over two decades of finance and accounting experience, including equity and debt offerings, mergers and acquisitions, international expansion, and strategic planning at high growth technology companies. The Utah Technology Council and Utah Business Magazine have both recognized him as 'CFO of the Year'.
Prior to Tebra, he was CFO of UserTesting, an on-demand SaaS platform for user research and feedback. He led the company through an IPO on the New York Stock Exchange in 2021 and an acquisition by Thoma Bravo in 2023 valued at $1.3 billion. Prior to that, he was CFO at Workfront, a SaaS-based enterprise work management platform with $250 million in revenue that Adobe acquired in 2020 for $1.5 billion. He was the CFO of two financial technology companies and held leadership roles at Callidus Software, Vitria Technology, and Remedy Corporation, all multinational publicly traded software companies. He started his career working at Ernst & Young spending eight years in their audit, tax and transaction advisory practices.
After spending 12 years of his career in the San Francisco bay area, Jon now lives in Salt Lake City. In his free time he enjoys being outdoors, mountain biking and skiing and traveling to new places.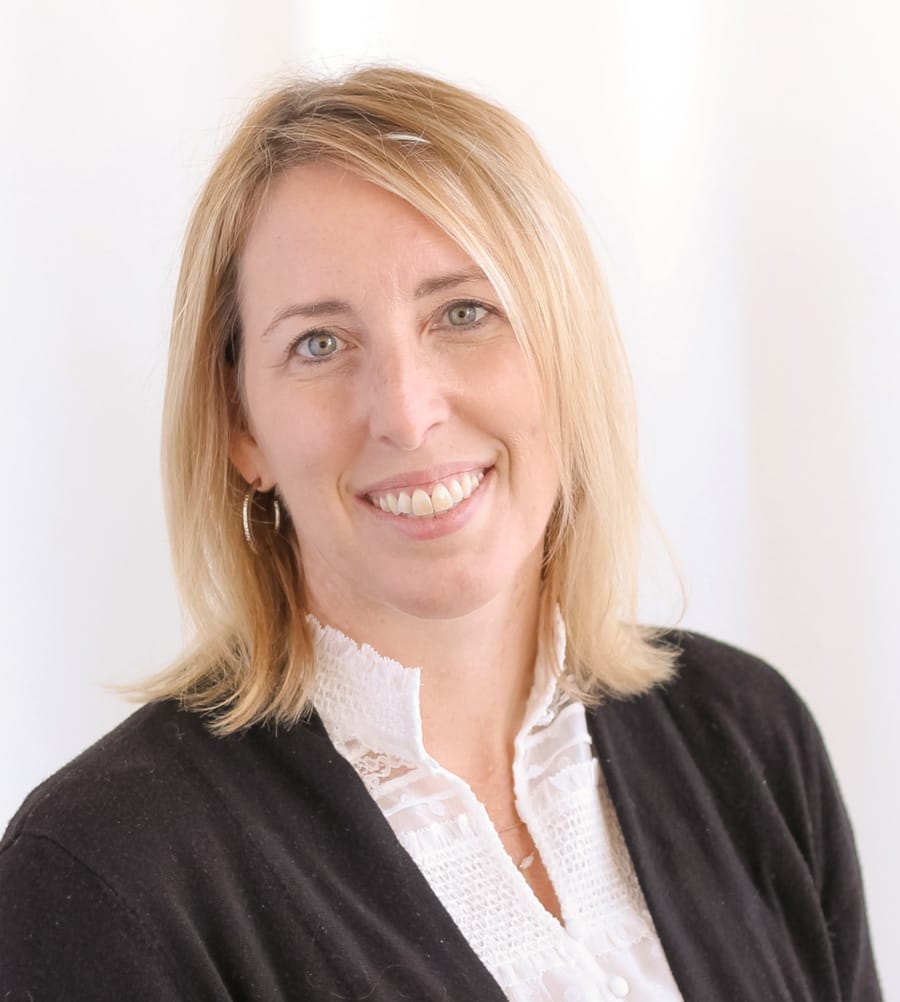 Amanda Piwonka
SVP of People
As Senior Vice President of People for Tebra, a leading cloud-based healthcare technology platform, Amanda Piwonka empowers Tebra's people and aligns personal achievement to company objectives to drive results, accountability, and growth. In 2021, Kareo and PatientPop merged to form Tebra and Amanda eagerly accepted the opportunity to oversee people and culture. Amanda joined Kareo in 2015 as Vice President of Human Resources.
At Tebra, Amanda brings extensive knowledge in leadership development, compensation and benefits design, talent management, and people process and system design. She is especially passionate about building people-centered programs that focus on the employees who develop and drive a customer-centric culture. This allows employees to drive customer success and ultimately Tebra's success.
Prior to joining Kareo, Amanda led human resources for the America's division of Cushman & Wakefield (formerly DTZ). While there, she standardized processes to optimize the people function and deliver a best-in-class employee experience and also developed short-term incentive programs that focused on driving year-over-year profit margin growth.
As Head of Human Resources for Newmark Knight Frank, Amanda was instrumental in the merger of Newmark Knight Frank and Grubb & Ellis. She led the integration of the two companies from a people perspective, including talent acquisition, compensation and benefits, payroll, and systems and talent management. Amanda focused on efficiencies and drove a total of over $10M in cost reduction based on the system and process integrations. Earlier in her career, Amanda also held human resource leadership positions at Lennar, Corp and CBRE.
Amanda holds an MBA from the University of Phoenix and a B.S. in business administration from California Polytechnic State University, Pomona.
Colin Morris
General Counsel
Colin Morris is General Counsel for Tebra, a leading cloud-based healthcare technology platform. As the head of the legal team at Tebra, Colin is responsible for developing and leading the legal and compliance functions. Colin helps guide the company through a wide variety of complex corporate and regulatory matters in the heavily regulated healthcare and financial technology industries.
In 2021, Kareo and PatientPop merged to form Tebra and Colin was named the general counsel to oversee the company's corporate legal and compliance functions. Colin joined PatientPop in 2020 as General Counsel.
Colin brings more than 20 years of experience to Tebra, including as a public company general counsel and as corporate securities attorney at international law firms representing public and private technology companies. 
Colin holds a bachelor's degree from Georgetown University and a juris doctor from the University of California at Berkeley.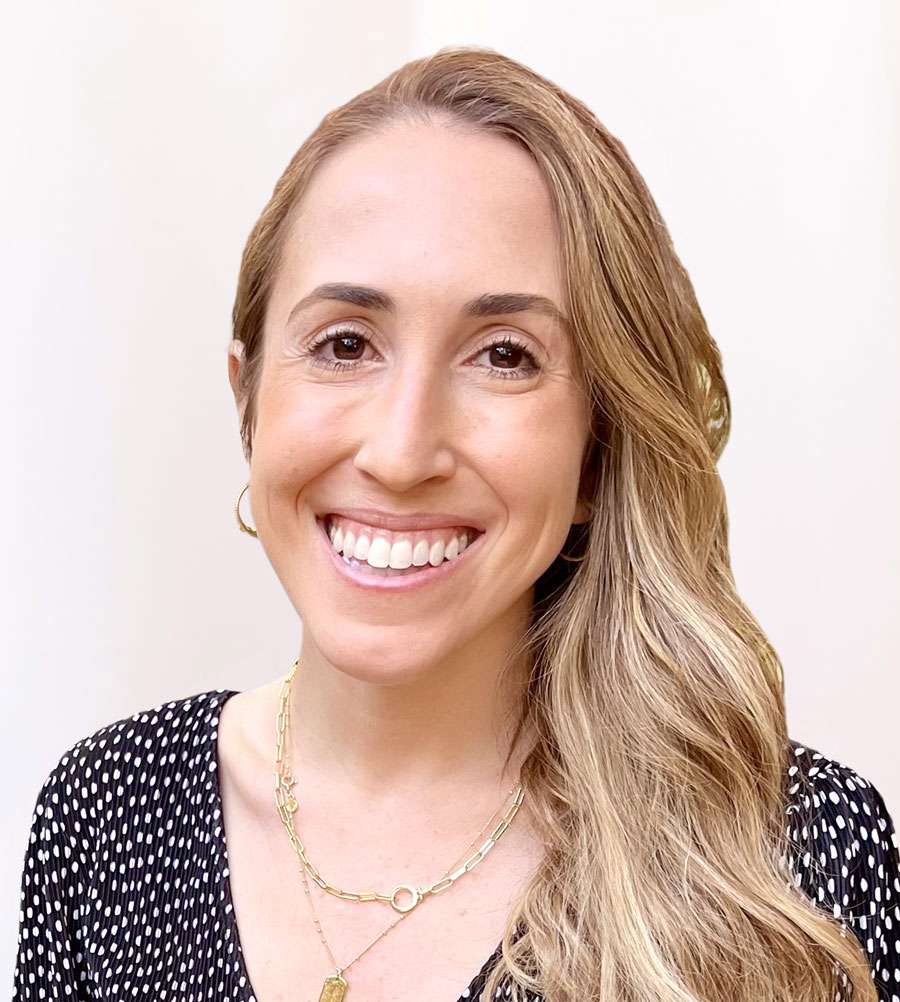 Andrea Weisz
SVP of Customer Success
Andrea Weisz is the Senior Vice President of Customer Success at Tebra, a complete practice automation solution for independent healthcare providers. In 2021, Kareo and PatientPop merged to form Tebra.
Andrea joined Tebra in 2017 and has held numerous positions over the years, such as Director of Customer Success Operations, Sr. Director of Onboarding, and Vice President of Account Management.
Andrea has spent over 12 years working in the healthcare industry, in both the SaaS healthcare technology space as well as large hospital settings.
Prior to joining Tebra, Andrea worked at TigerConnect (acquired by Vista Equity Partners) and Kaiser Permanente. Due to her passion for healthcare, Andrea received a master's in Public Health from USC's Keck School of Medicine.
Andrea currently resides in Manhattan, NY, with her family. In her free time, she enjoys traveling, being active outdoors, and cooking.